If you're the type of marketplace owner who prefers automation and less manual touch Stripe Connect is the best option for you! With Stripe Connect, your providers create their own Stripe Accounts and own the relationship with Stripe. You and your providers receive your portion of the funds from each transaction instantly. You, the marketplace owner, are not required to manually disperse funds, you simply set your commission fee and watch the cash roll in.
Applying to Stripe Connect
To sign up for Stripe Connect, you'll need to first create a Stripe Account.
Click Here to create your account.
Once you've created an account, from your Stripe Dashboard, you'll need to click on Settings from the left menu.
Then click on Get Started.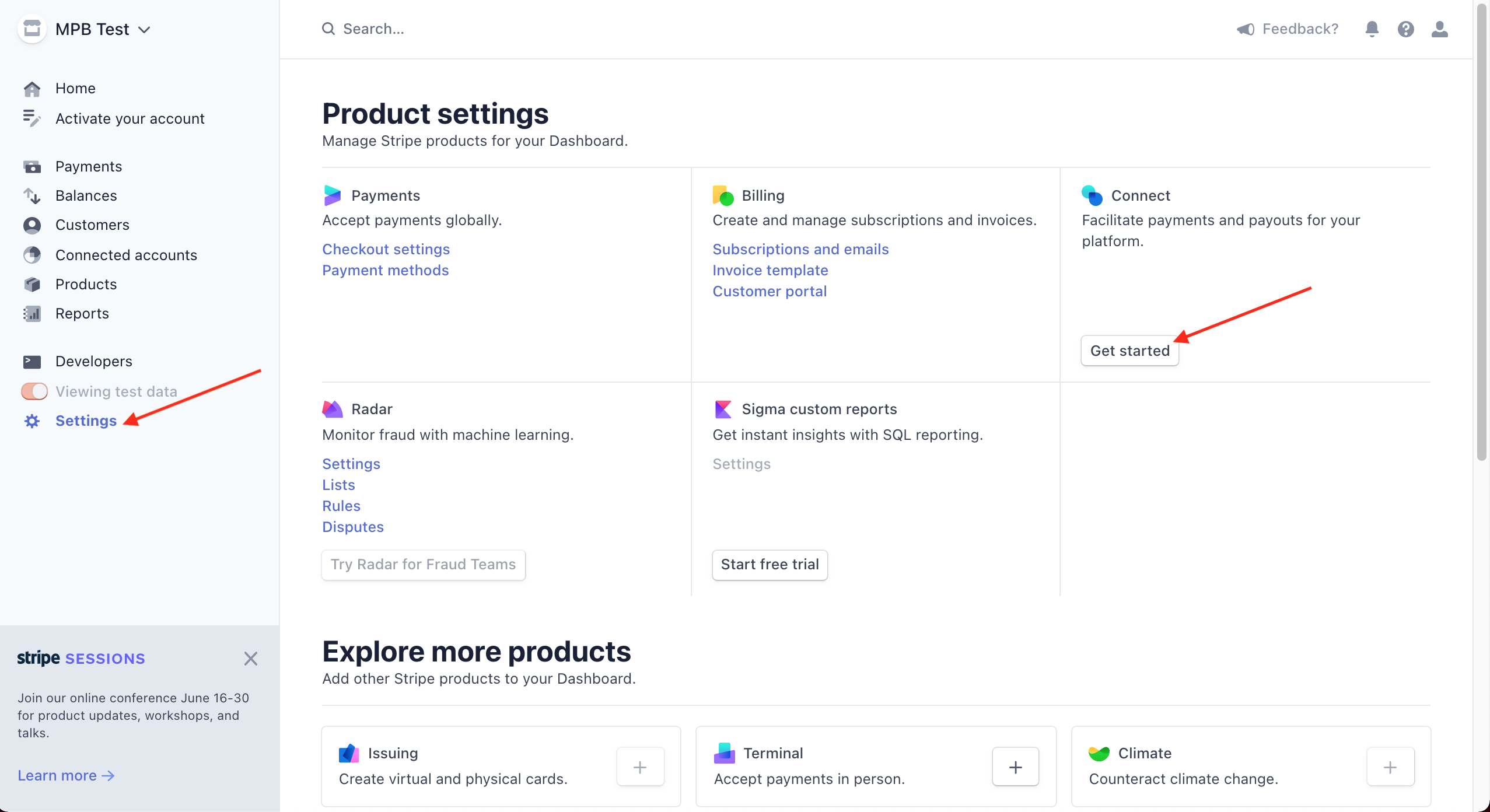 In the next page, select Get Started again.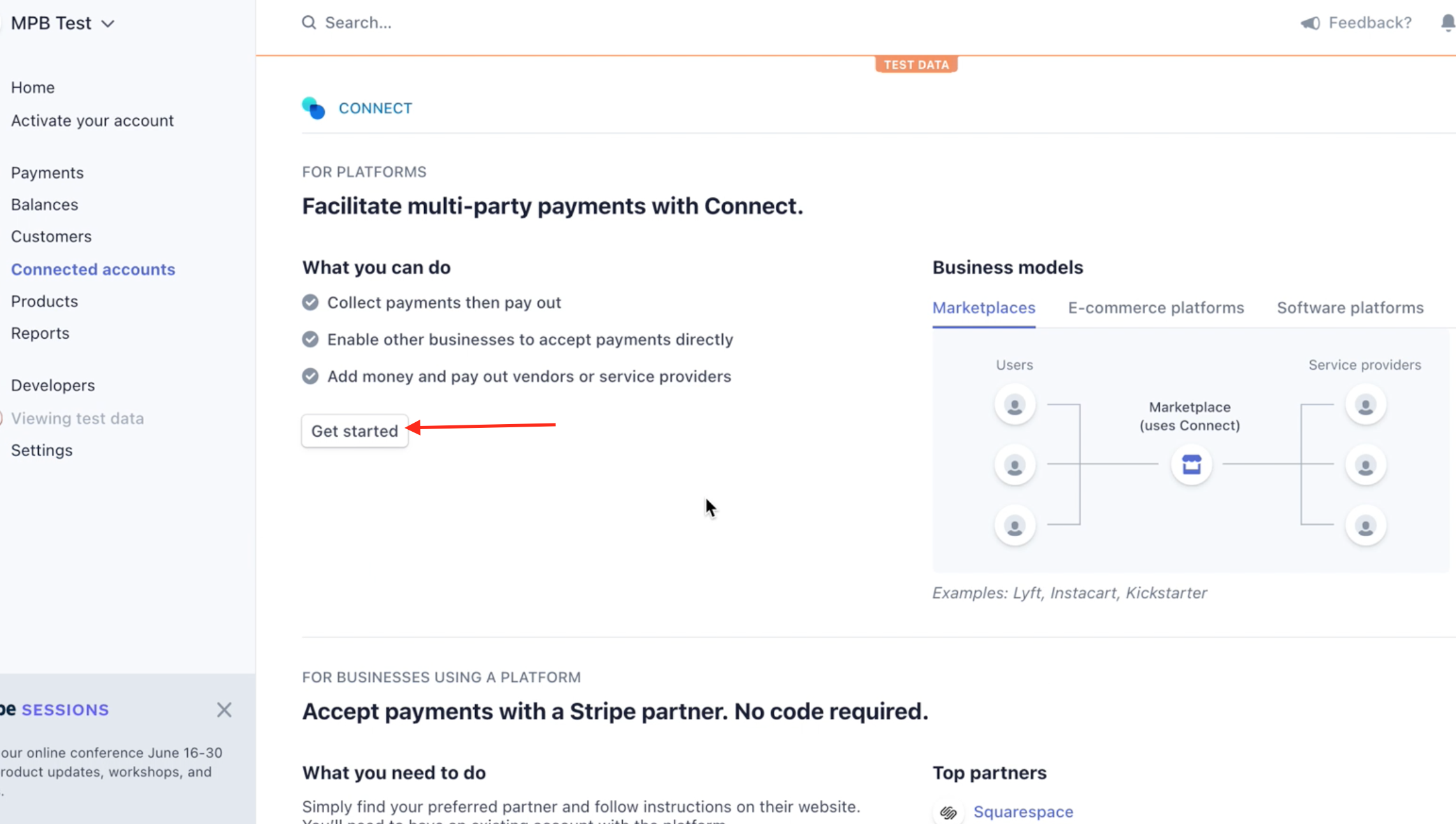 Select Platform or marketplace. Then click Continue.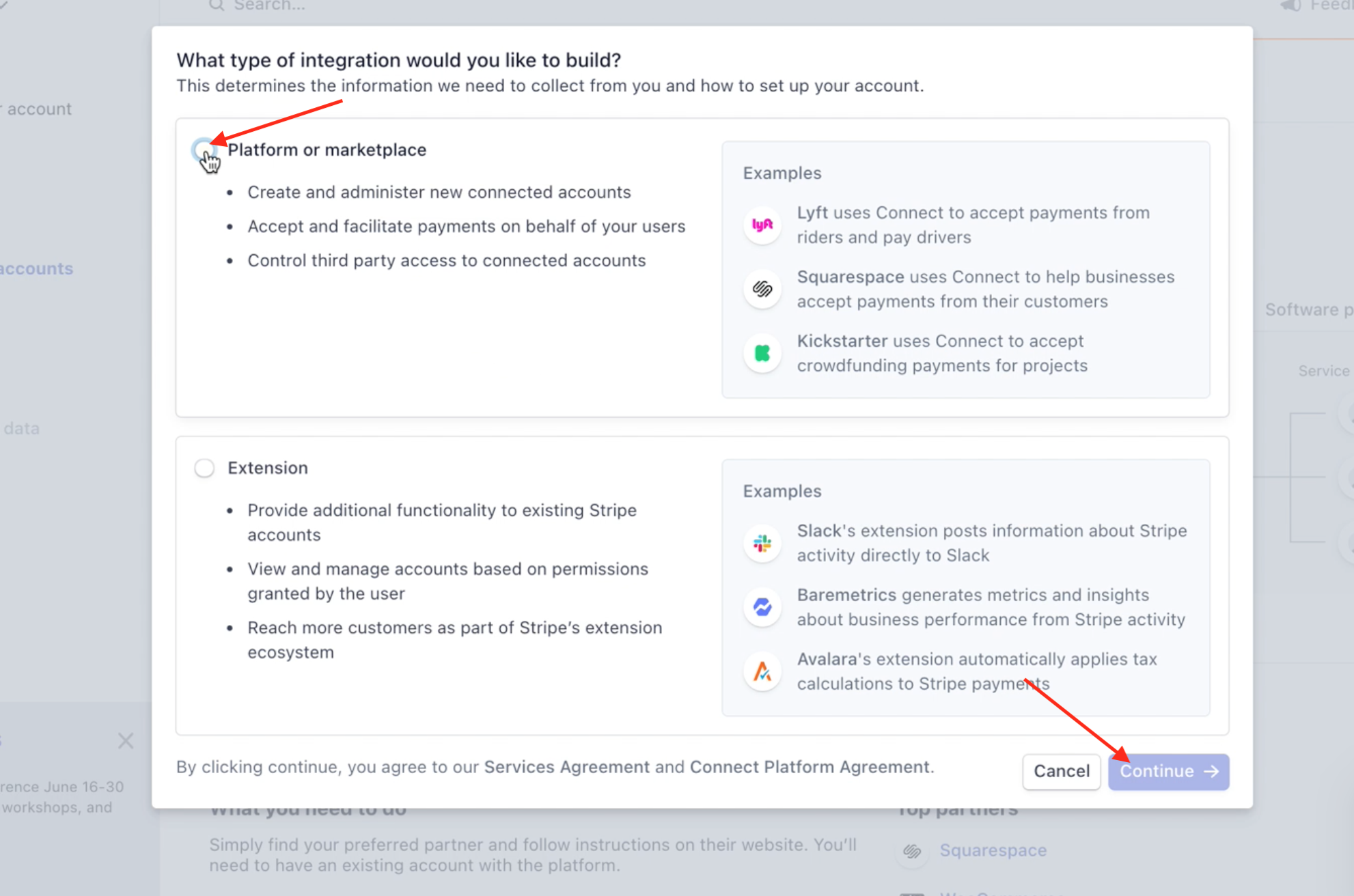 Click on Activate your account and complete each form.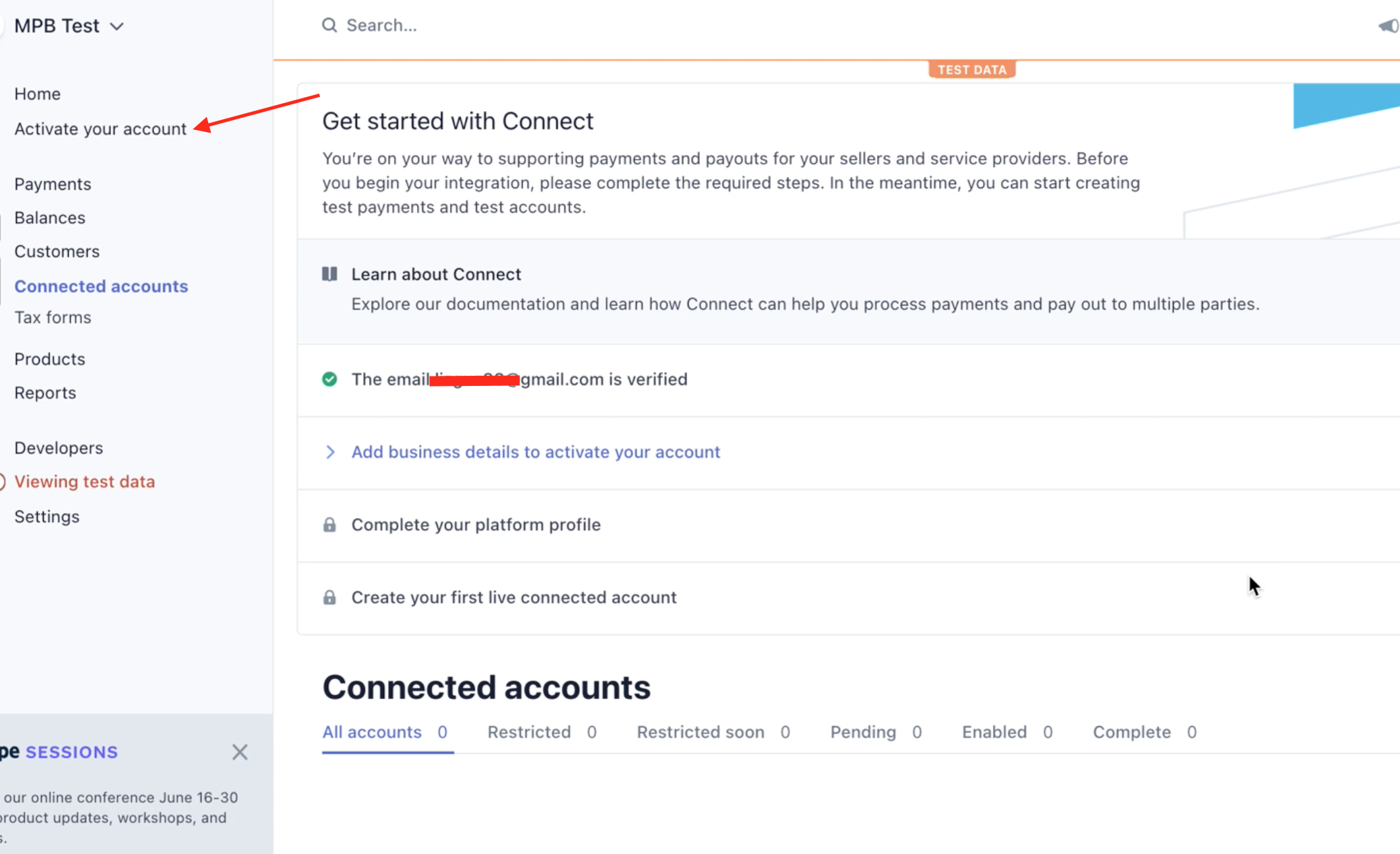 Stripe will contact you directly if they need any additional details.
Stripe Connect Marketplace Flow
As part of the onboarding process when signing up to your marketplace, providers will be required to create a Stripe Connect Account. Users will see the below message on their Dashboard upon signing up: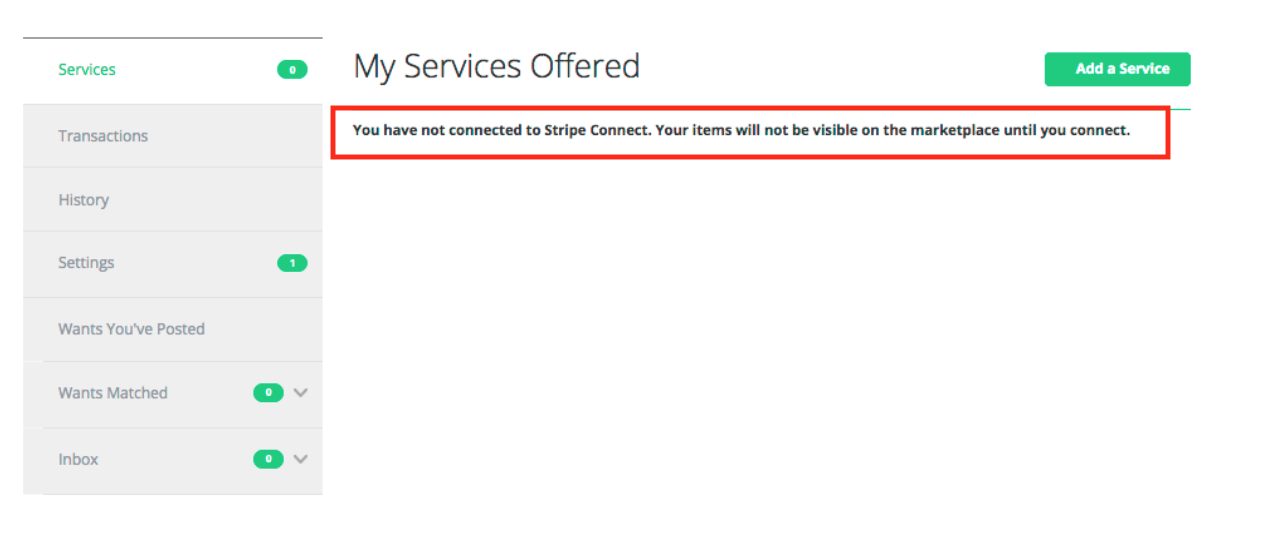 Providers can move forward and add a service, product or rental before connecting to Stripe Connect. After they add a service, product or rental they will be led to their Settings > Profile where they can create/edit their profile.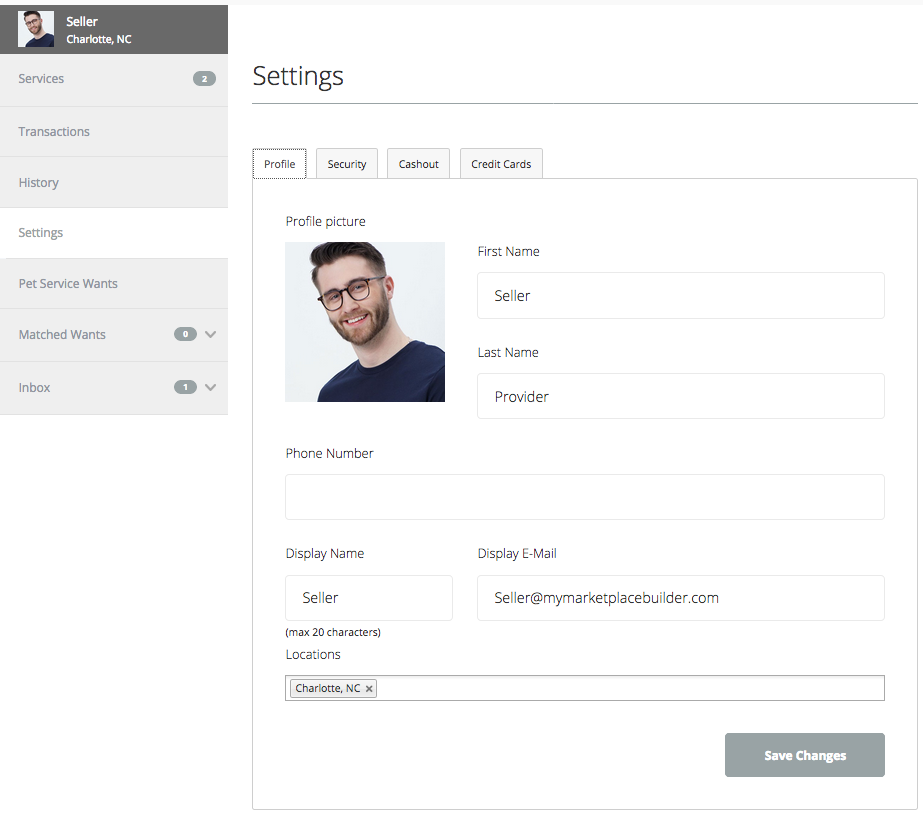 After they click "Save Changes", they'll be led to the "Cashout" tab where they will be instructed to connect to Stripe Connect.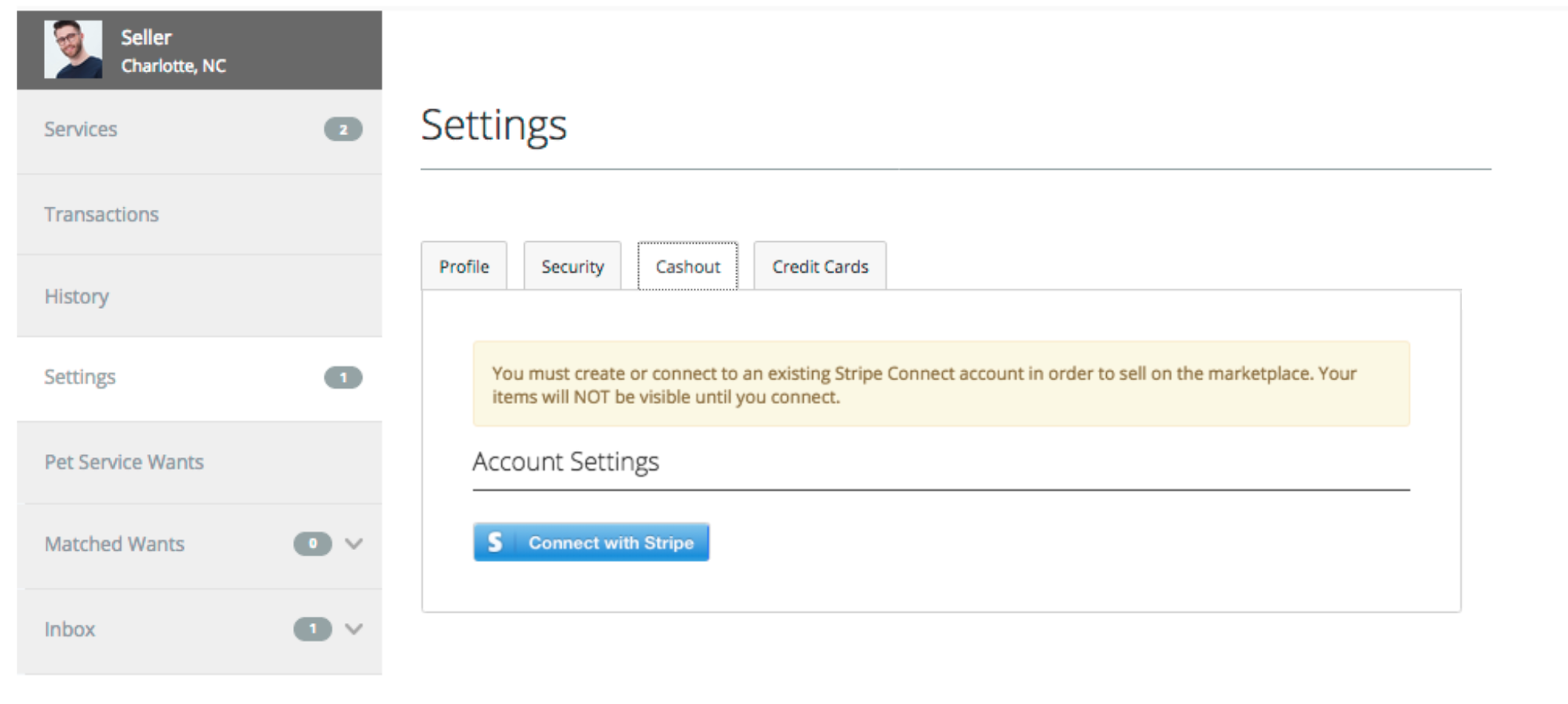 After clicking the "Connect with Stripe" button, they will be directed to either create a Stripe Account or log in if they have an existing account.
*IMPORTANT - If you are trying to test this flow as a test user, you will not be able to connect to the Stripe Account that is already connected to the Marketplace. It wouldn't make sense for a user to have the same Stripe Account as the one that is set up on the Marketplace. To test as a user, you'll need to create a seperate Stripe account for that user.
Also, if you're testing the flow, please make sure to log out of your Stripe Account before testing!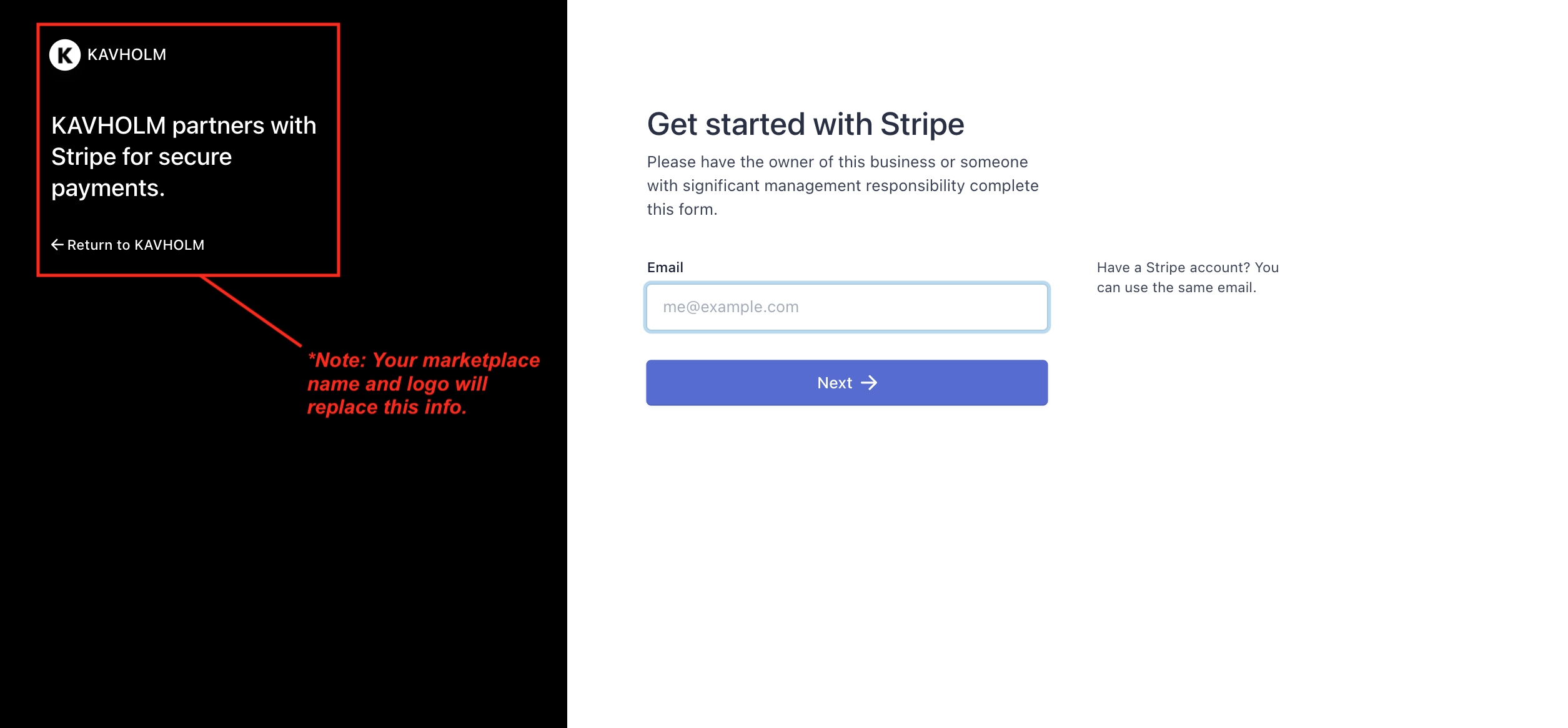 They will be asked to provide a phone number and enter a verification code.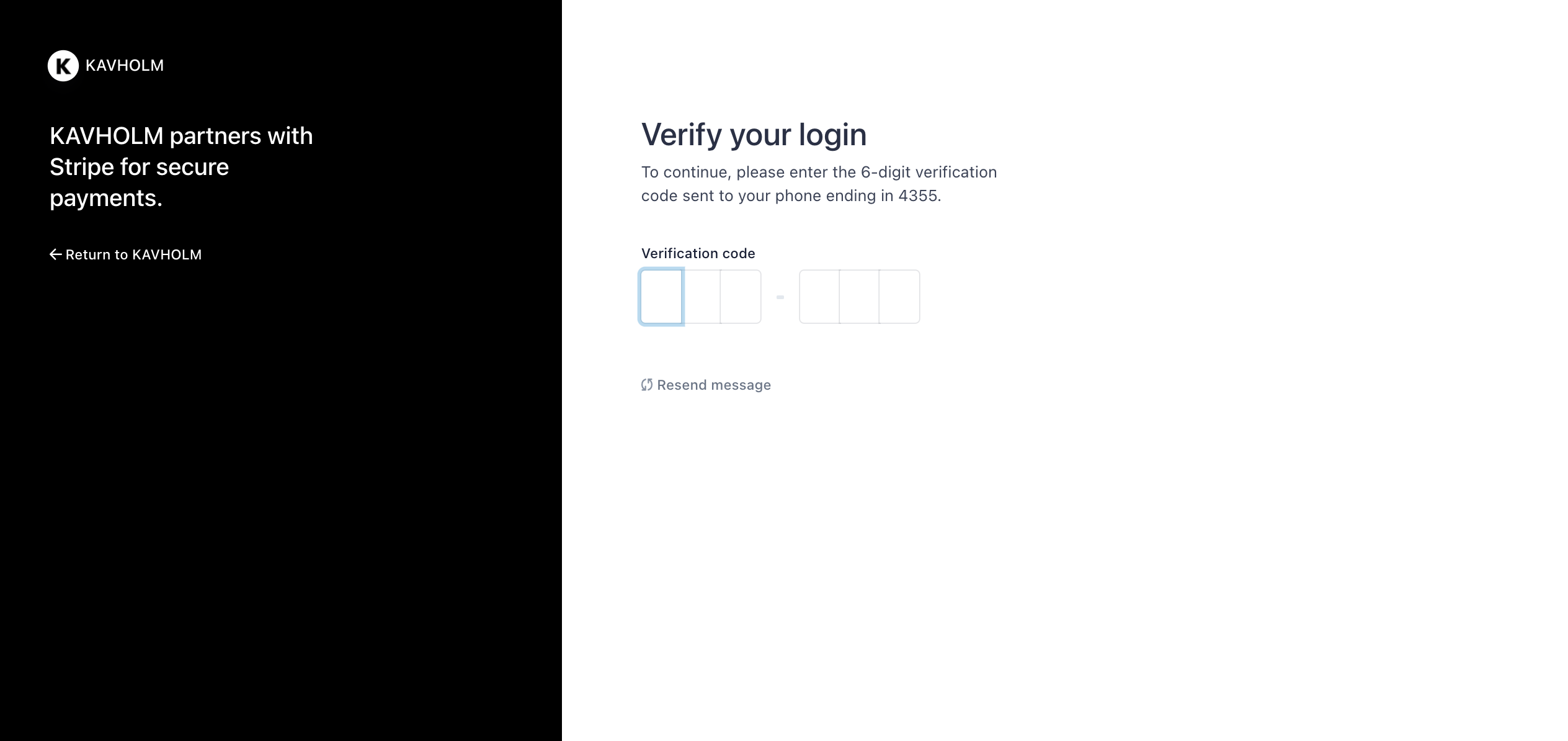 Sellers are not required to have a business. They can simply enter their home address and select "Individual" under "Type of business".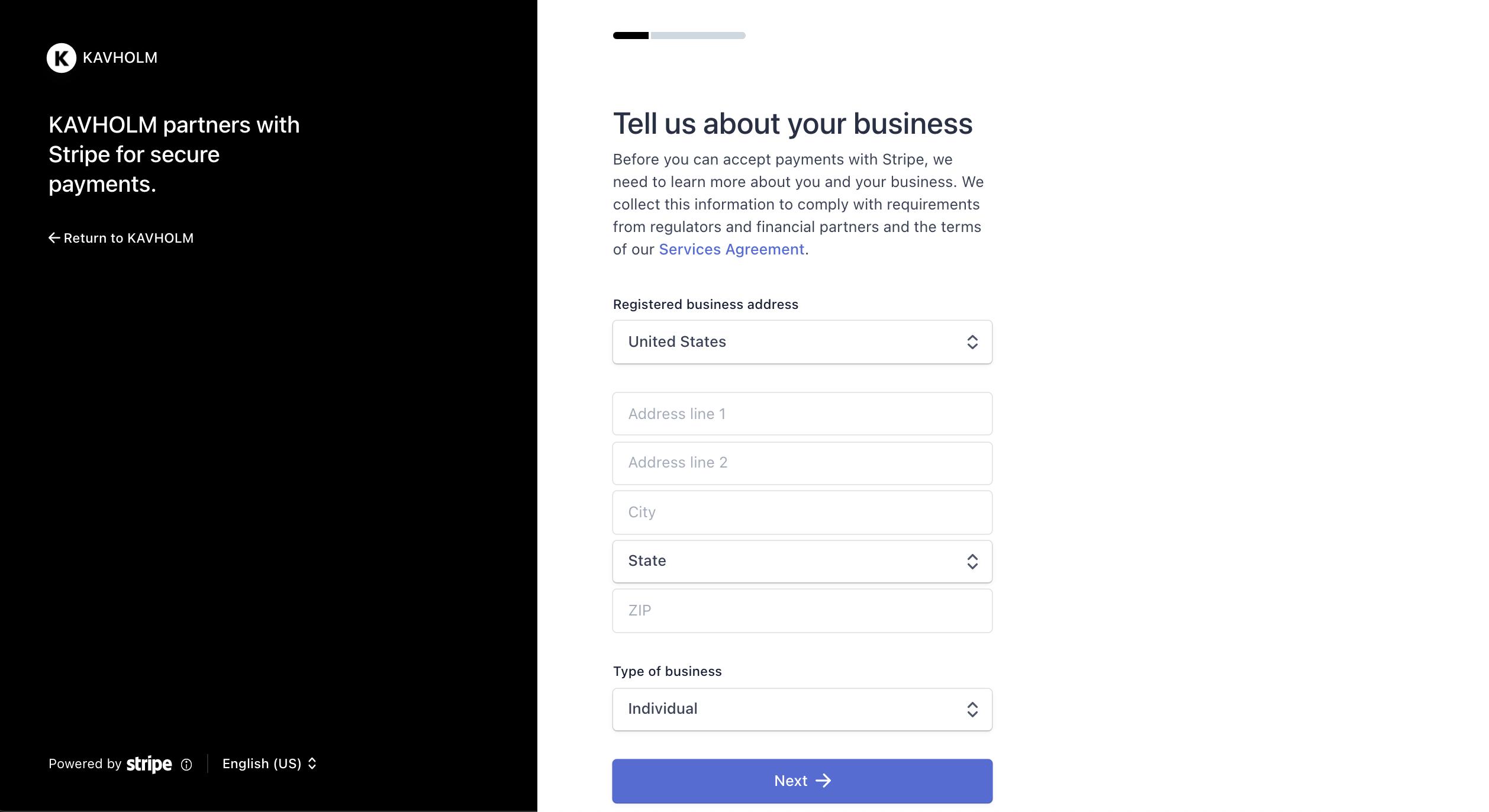 Next, they'll enter their personal information.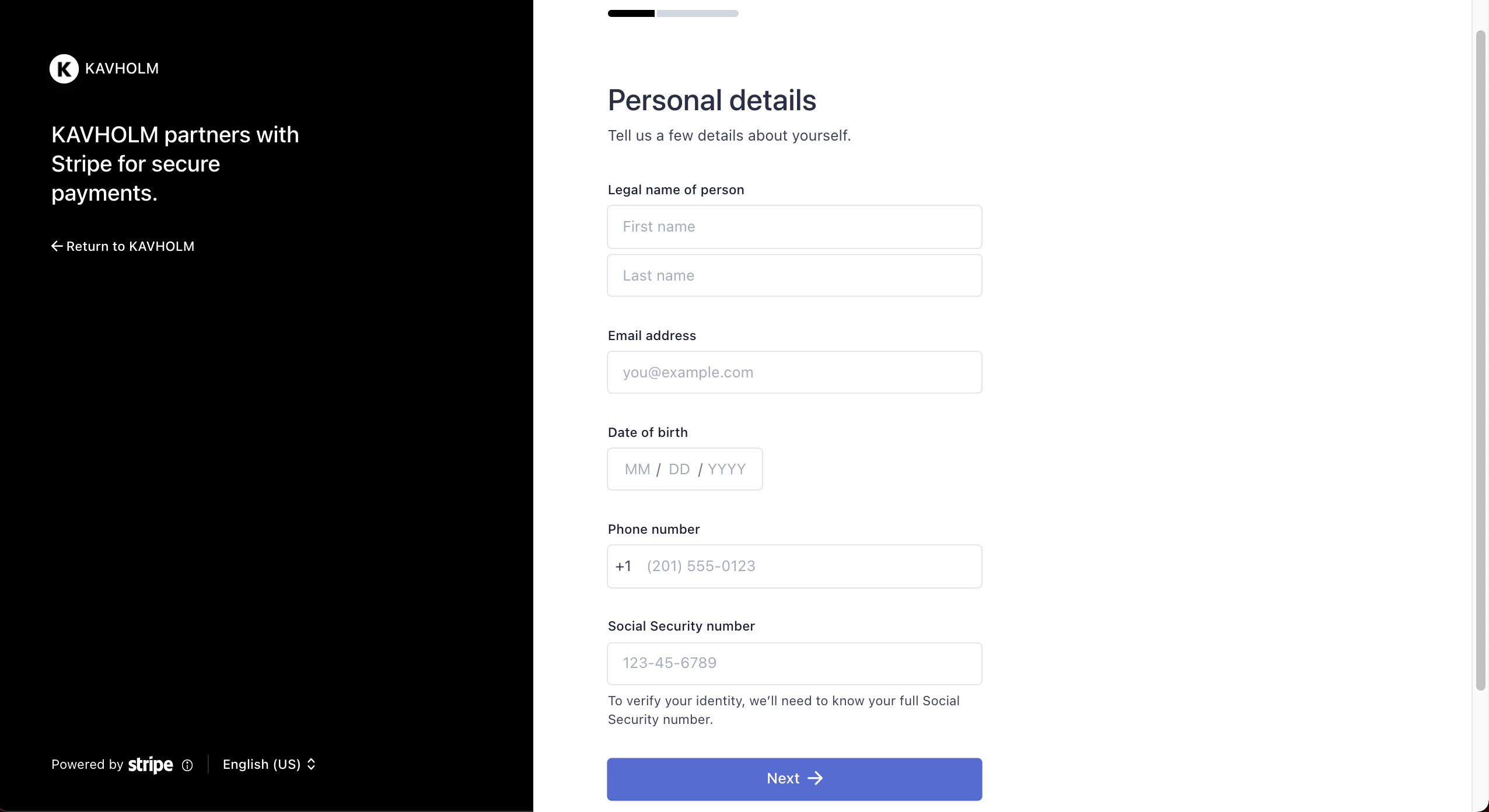 Then they'll enter business details. Under industry, they'll select the type of products, services or rentals they are going to be selling.
Under "Business website" they can enter the marketplace website if they don't have one.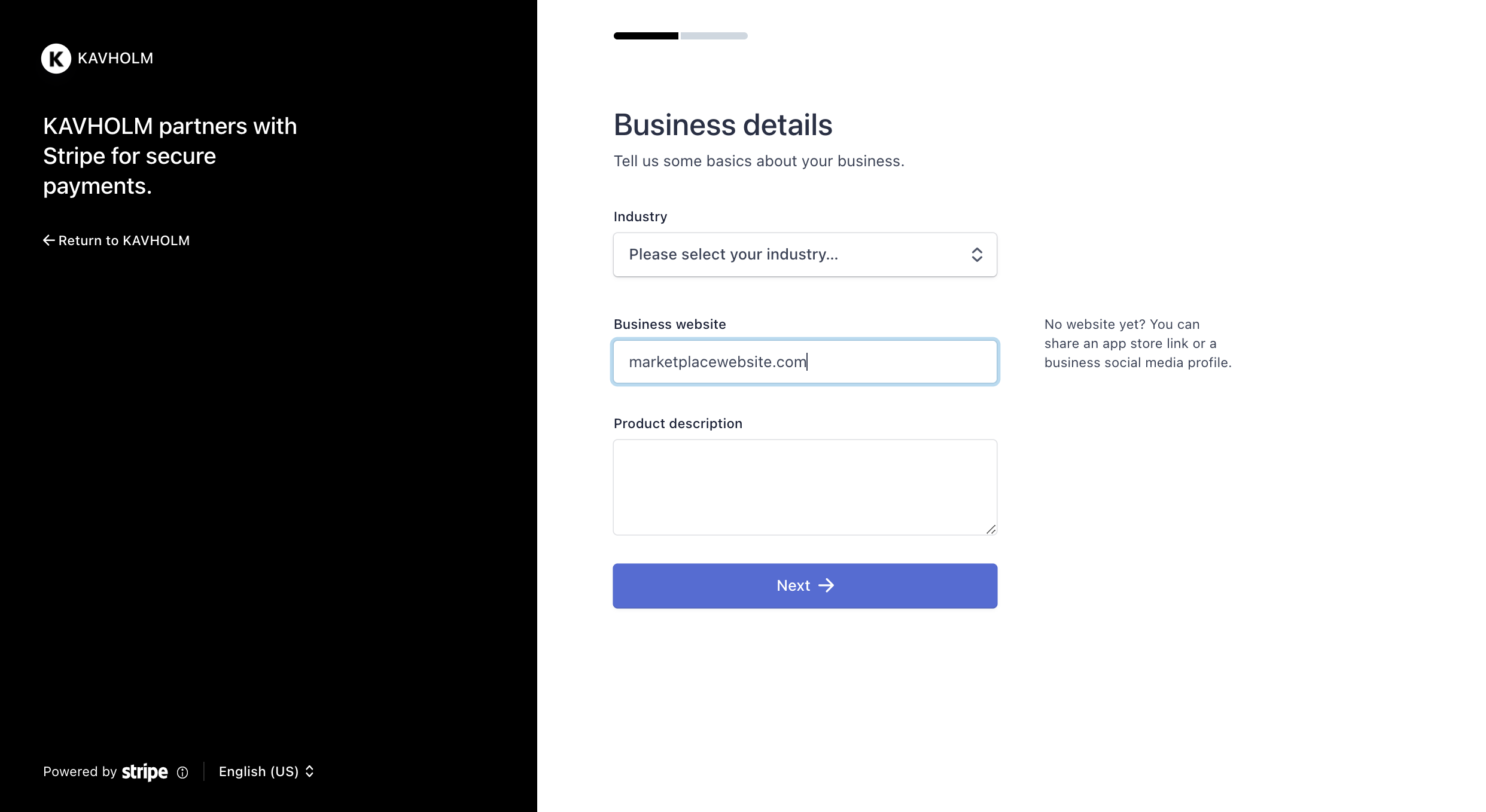 Next, they'll enter the bank account they want their payments to be received.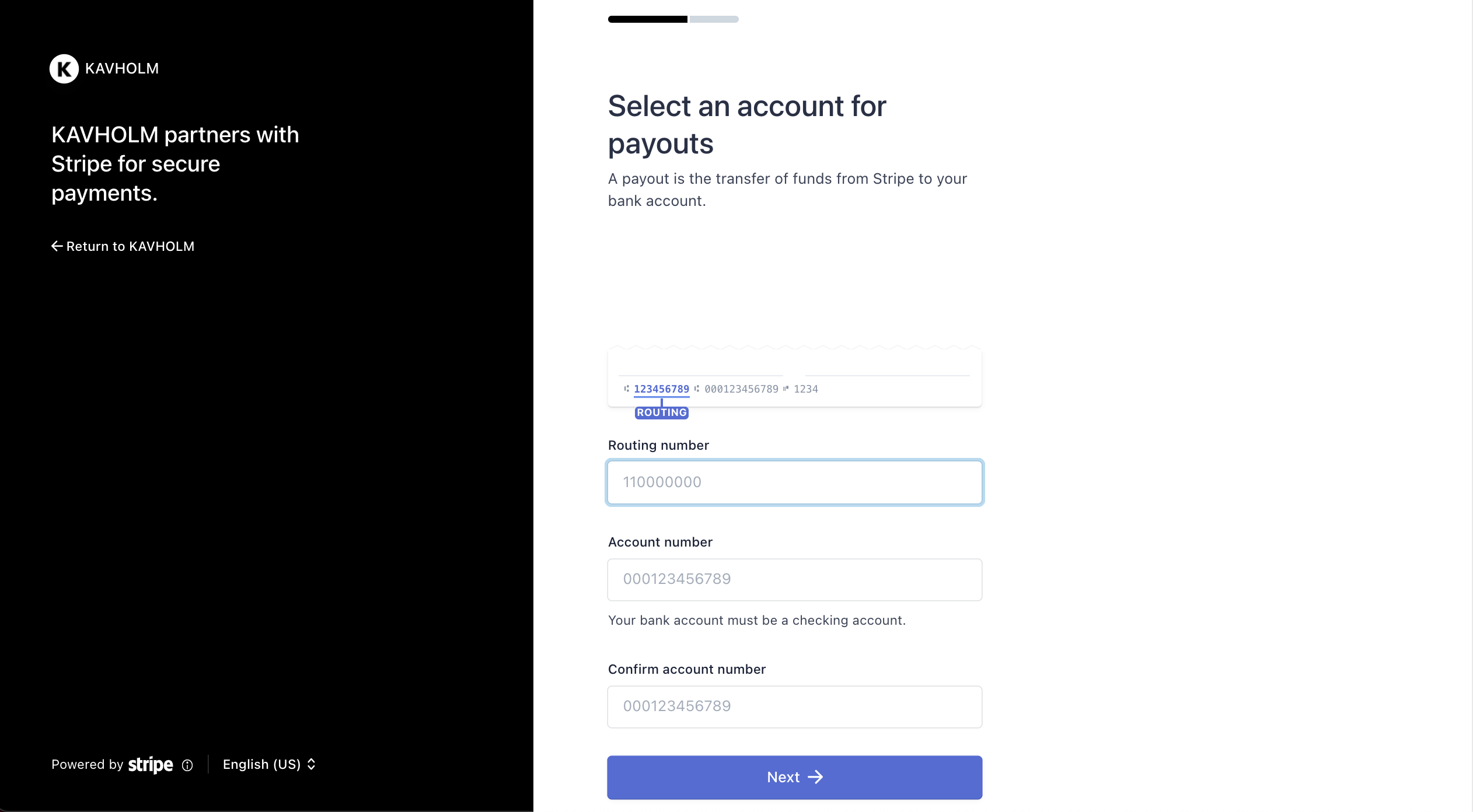 Then they'll enter support information. They'll enter the marketplace name under the statement descriptor. They can enter their personal phone number under the customer support number and their address under the support address. Stripe requires this page to be filled out but this support information will not be visible in the customer payments descriptors, it will default to the marketplace info.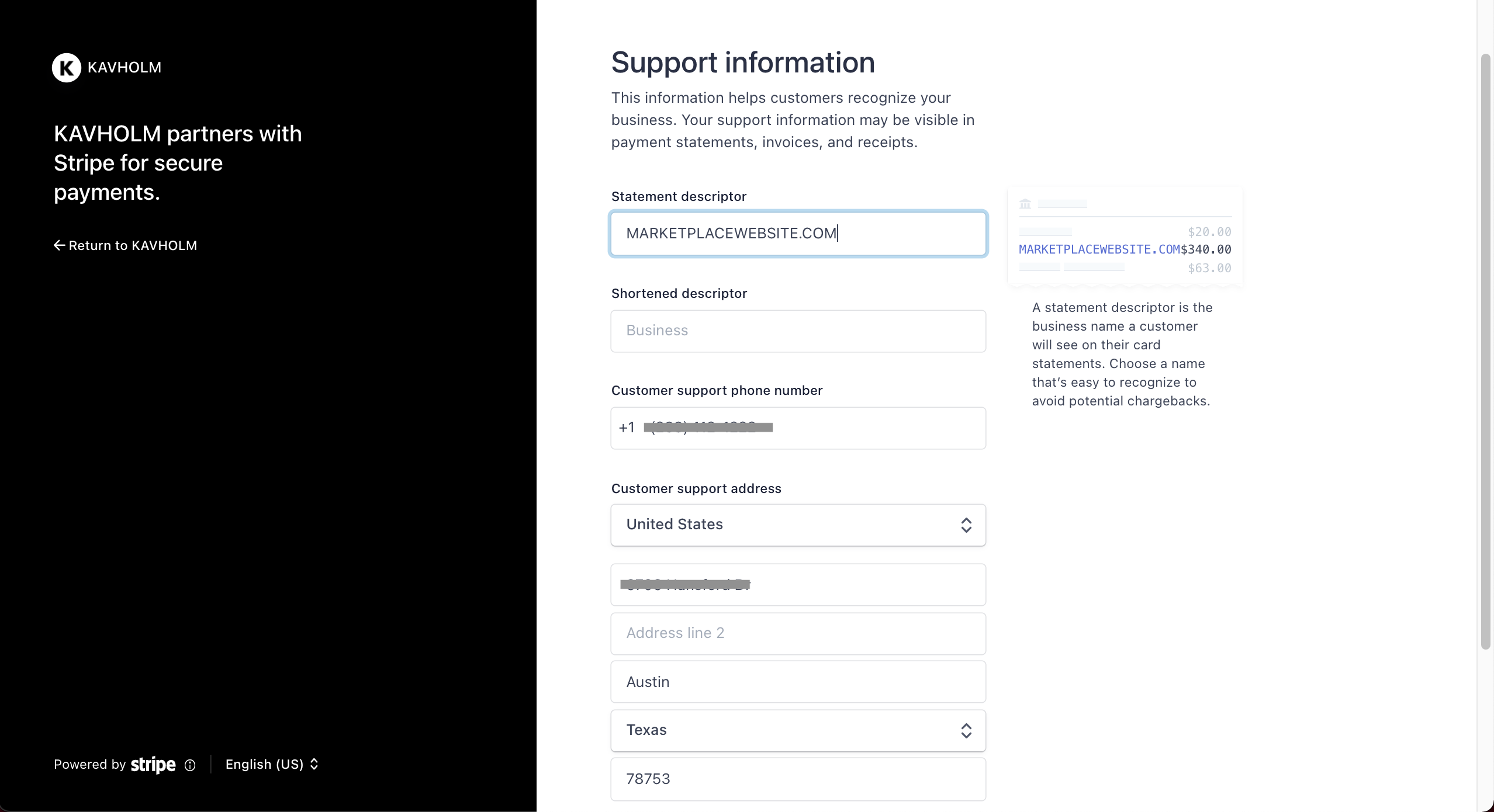 Lastly, they'll be asked to review their information. They'll be redirected to the marketplace after they click "Submit".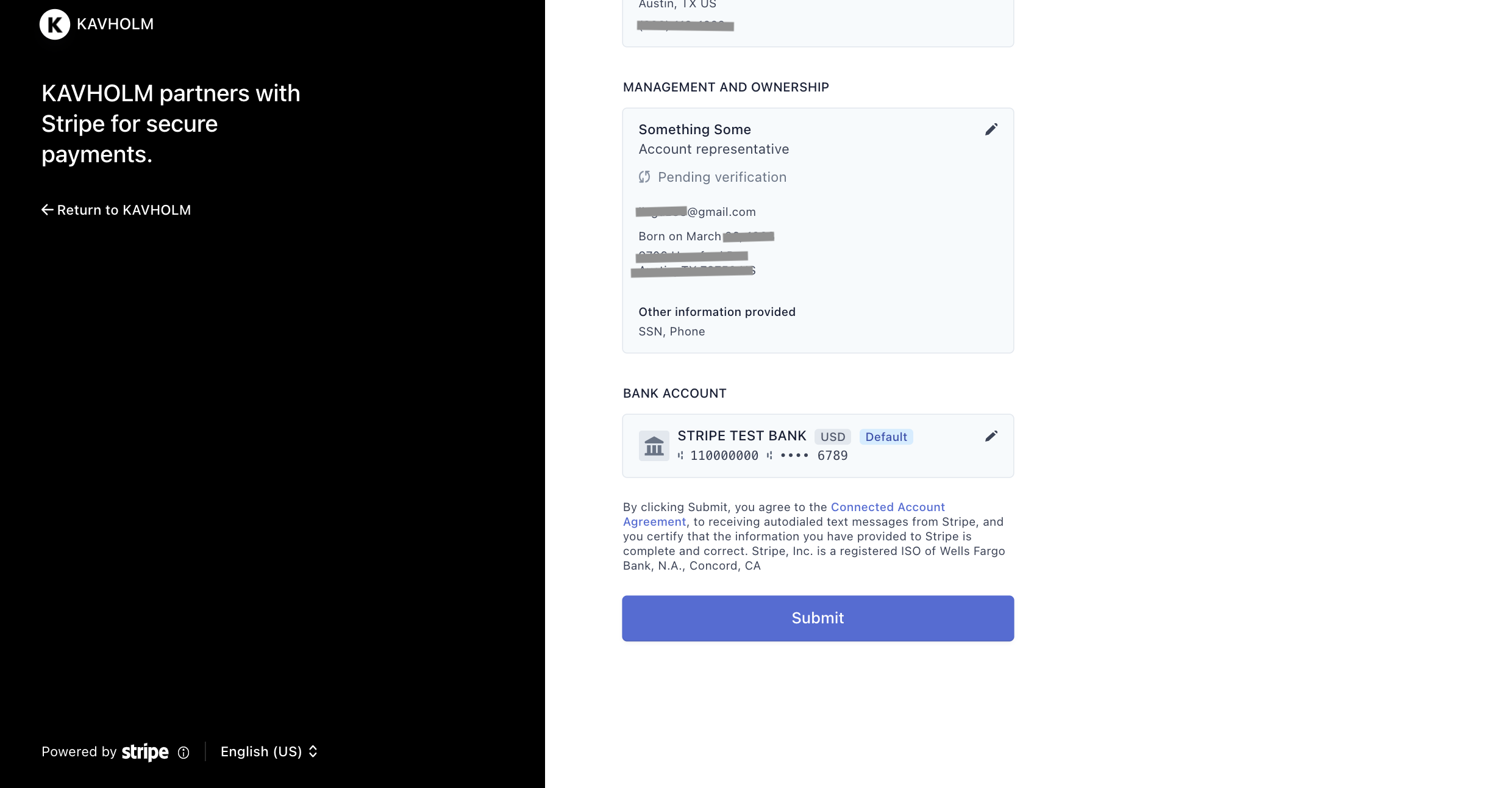 The user will continue to see the message to connect to Stripe Connect on their dashboard a long with a notification (1) next to the "Settings" dashboard section until they have connected to Stripe Connect: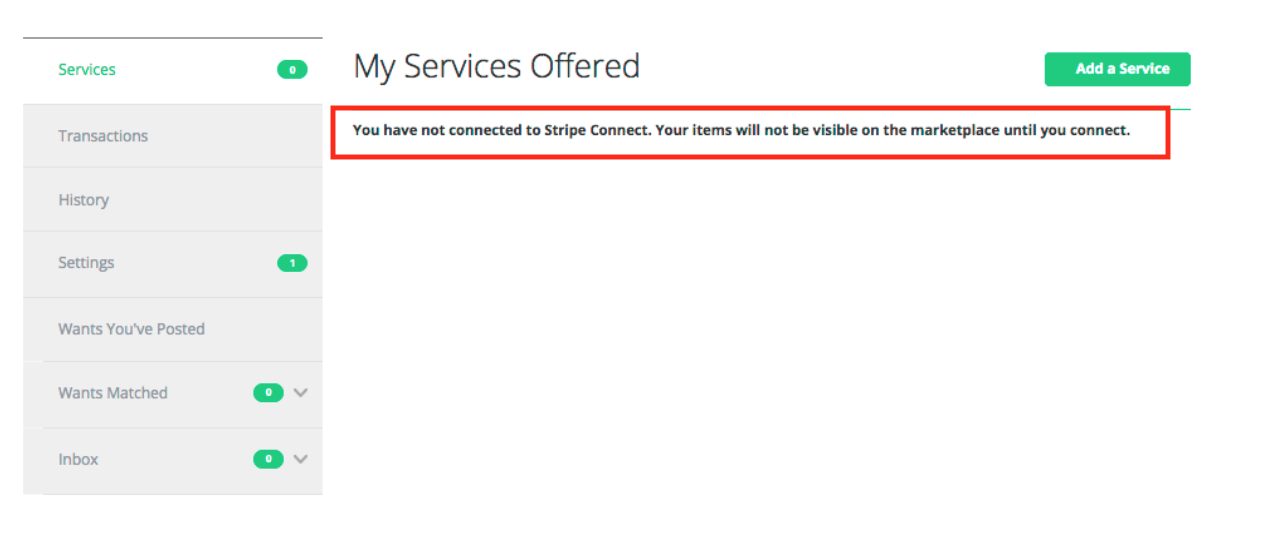 *IMPORTANT: If a provider adds their products, services or rental listings before creating or connecting to their Stripe Connect Account, their products, services and/or rental listings will be hidden from the browse page until they create or connect to their Stripe Connect Account.
The marketplace owner can view recently connected accounts from their Stripe Account under Connect > Accounts.

Transactions & Paying Providers
Once the marketplace is live and connected to your domain, we will provide instructions on how to link your Stripe Connect account to your site. This is when you would enter you marketplace commission percentage that you want to keep from every sale.
*IMPORTANT: Products, services and rental listings must be $0.50 or higher per Stripe Connect policies!
- When a transaction is made on the marketplace, (product purchase, service or rental booking, etc), the transaction total amount minus the Stripe 2.9% + .30 processing fees will be added to the Marketplace Owner's Stripe Account pending balance.
- If the Marketplace Owner's Stripe Account available balance is sufficient, the transfer of funds to the vendor's Stripe Connect account will occur automatically and the Marketplace Owner's Stripe Account will keep the Stripe Service Fee Percentage.
- If the Marketplace Owner's Stripe Account available balance is not sufficient, the transfer request will still succeed regardless of the available balance and the transfer itself will only occur once the charge's funds become available. In this case, the transfer takes on the pending status of the associated charge: if the funds from the charge become available in N days, the payment that the Marketplace Owner's Stripe Account receives from the transfer also becomes available in N days.
The diagram below illustrates this flow if the marketplace owner had set up the Stripe Service Fee Percentage at 10%: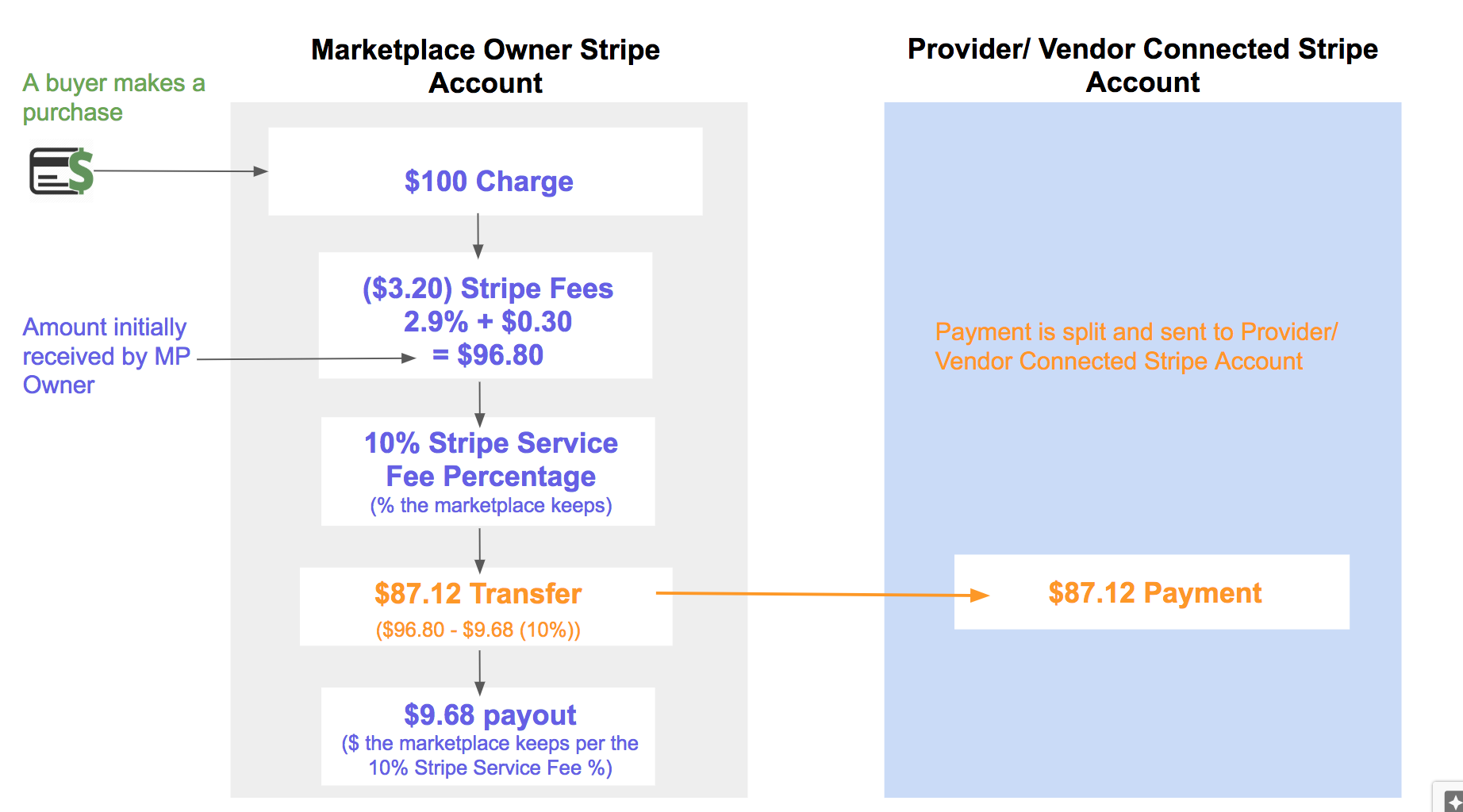 You can view all charges, transfers and payouts on your Stripe Account under Balance > Transactions. Stripe's 2.9% + .30 fee is listed as a total under Fee.
Take note of the Available On date; that is when the funds will be available in the vendor/provider's Stripe Connect Account.

Stripe Connect is integrated on our platform with Standard connect accounts with transactions processed as separate charges and transfers. With Standard connect accounts, the account is controlled directly by the account holder, AKA your individual sellers. They own and manage the relationship with Stripe.
If you have any questions regarding this process, please submit a ticket with your questions and a customer support team member will help you out.
For more information regarding Stripe Connect, please contact Stripe Connect directly and a representative will personally assist you. You may also find more information here.