This feature allows the marketplace owner to enter their Google Analytics Tracking ID to track the following metrics:
-# of visitors per day/week/month
-Visitor IP/ID address and visits
-Visitor demographics - age, gender, country, language
-Visitor interests
-Visitor frequency of visits and if new or returning
-Visitor engagement in marketplace and flow of use
-Visitor browser type
-Visitor device information, type: Desktop, Tablet, Mobile and brand
-Visitor origin: Social media, Google Ad, Direct
-Visitor affinity category: Investor, tech
-Bounce rate
To enter your Google Analytics Tracking ID, you'll need to go to your Admin Panel, select Settings > Company Info: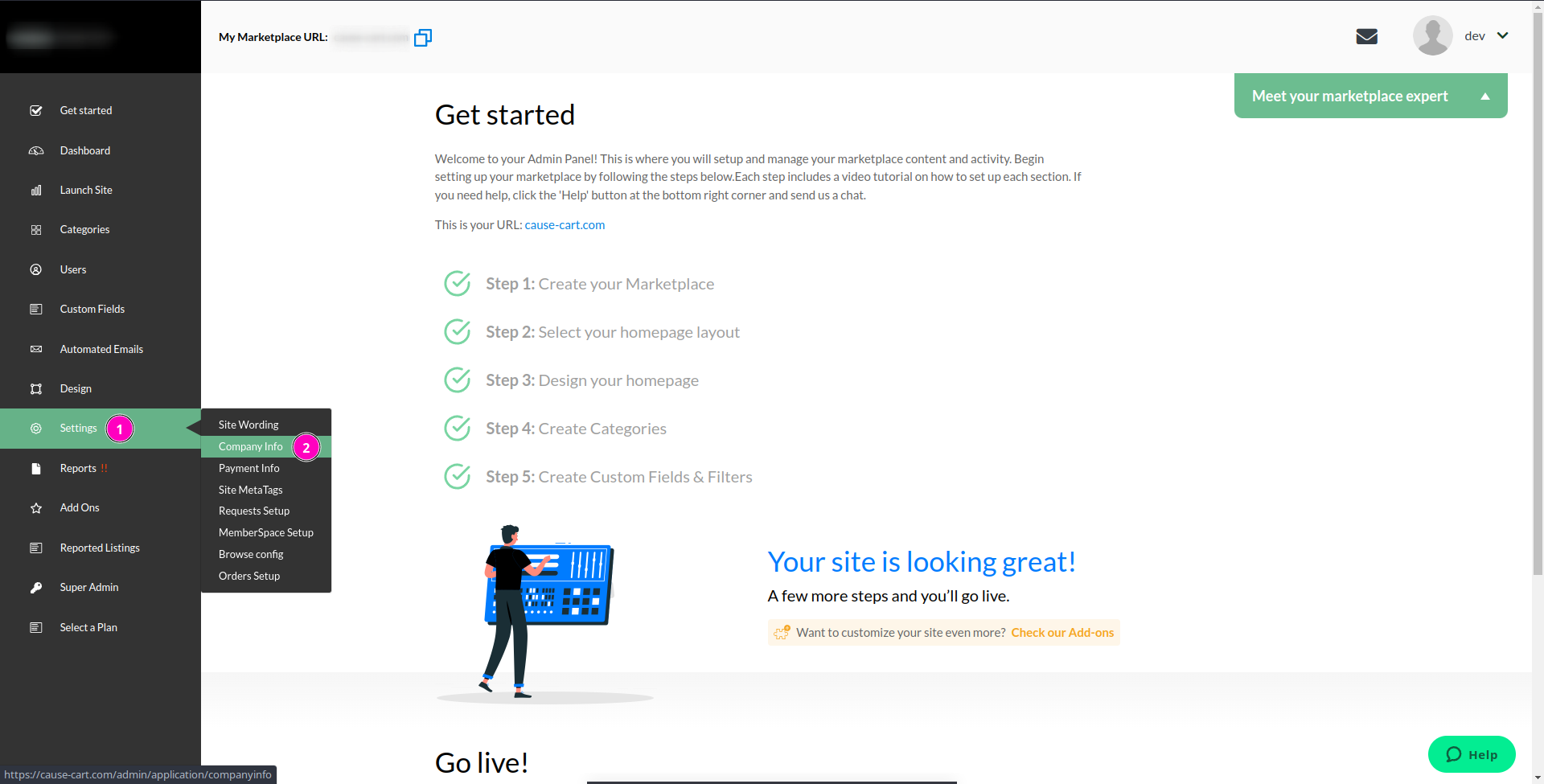 From there, you will enter your tracking ID in the Google Analytics Tracking ID field. Remember to click Save: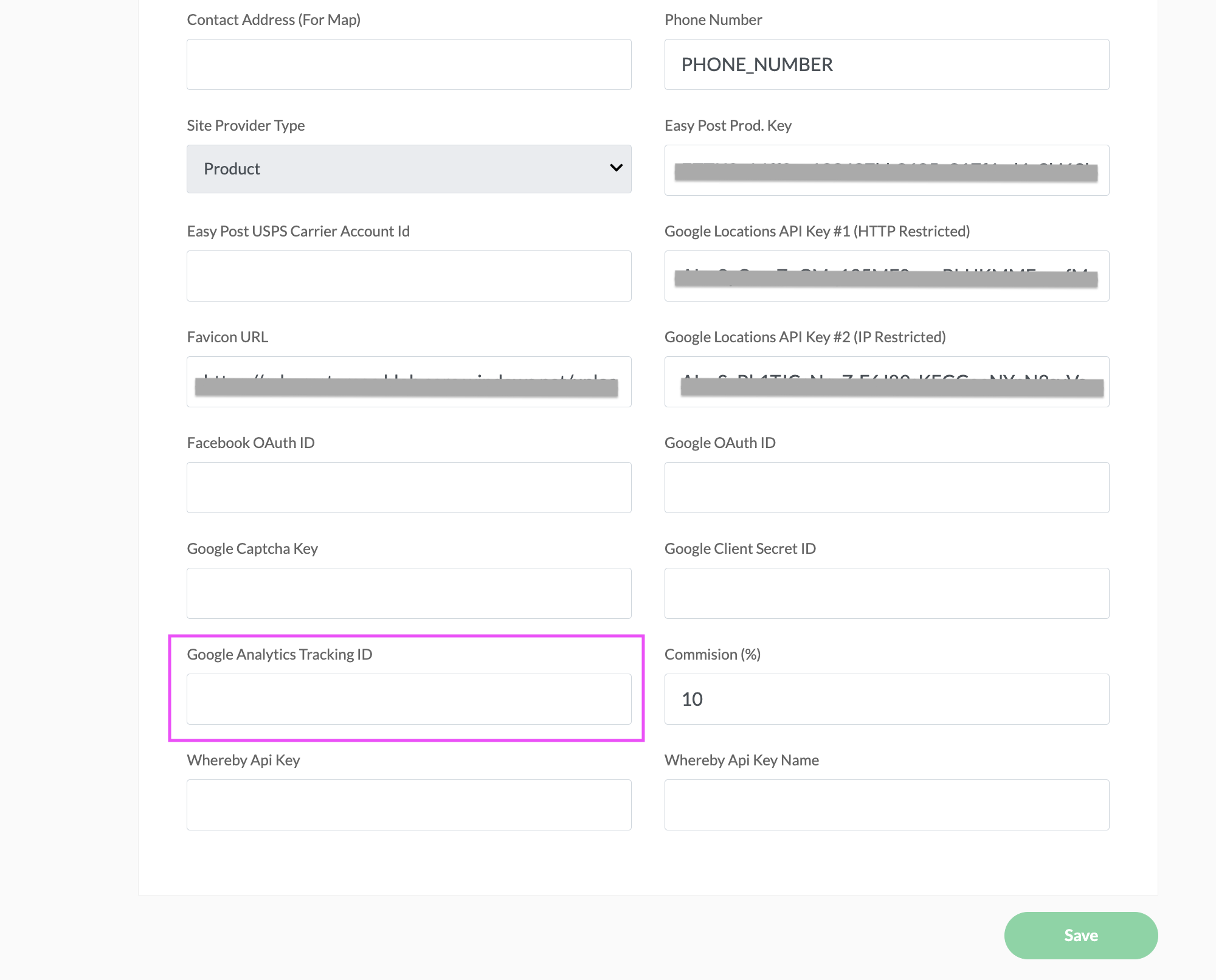 If you are interested in this feature and want to learn more please hit submit a request at the bottom of this article. Title your request "Google Analytics" and one of our support team members will help answer your questions.