With our featured listings feature your sellers can pay to give their listings VIP status right on your landing page. The featured listing is emphasized with special gold framing and the word "Featured" visible to all users. Talk about claiming the spotlight!

How it works:
- Admin will set the monthly rate that sellers will pay to feature their listings in Admin > Settings > Your Company Info in the Featured Listing Rate field.
- Seller can feature listings from My listings section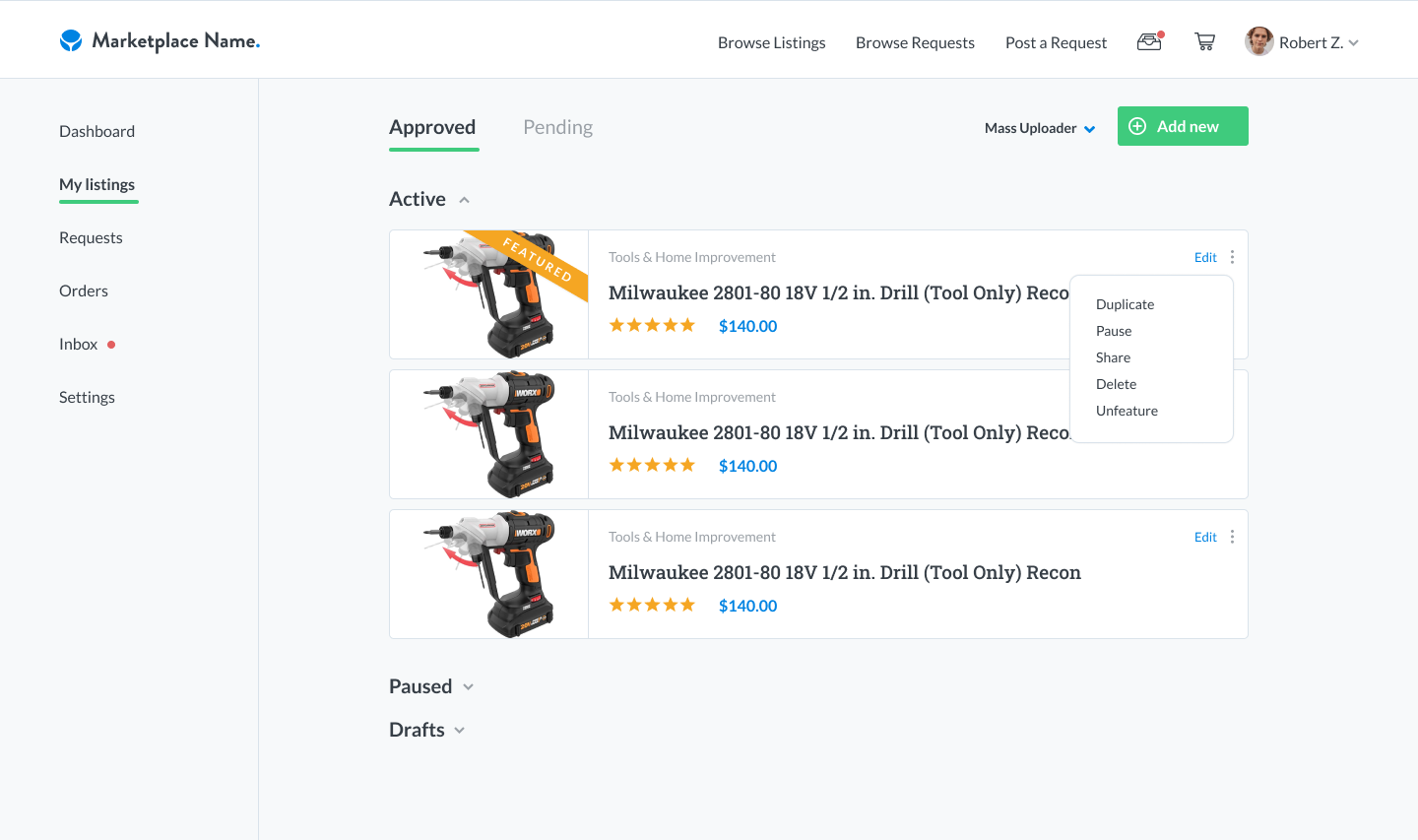 - Seller will set duration of how long they want to feature their listing
- Price is calculated based on start & end date selected
- Seller is directed to checkout page to submit payment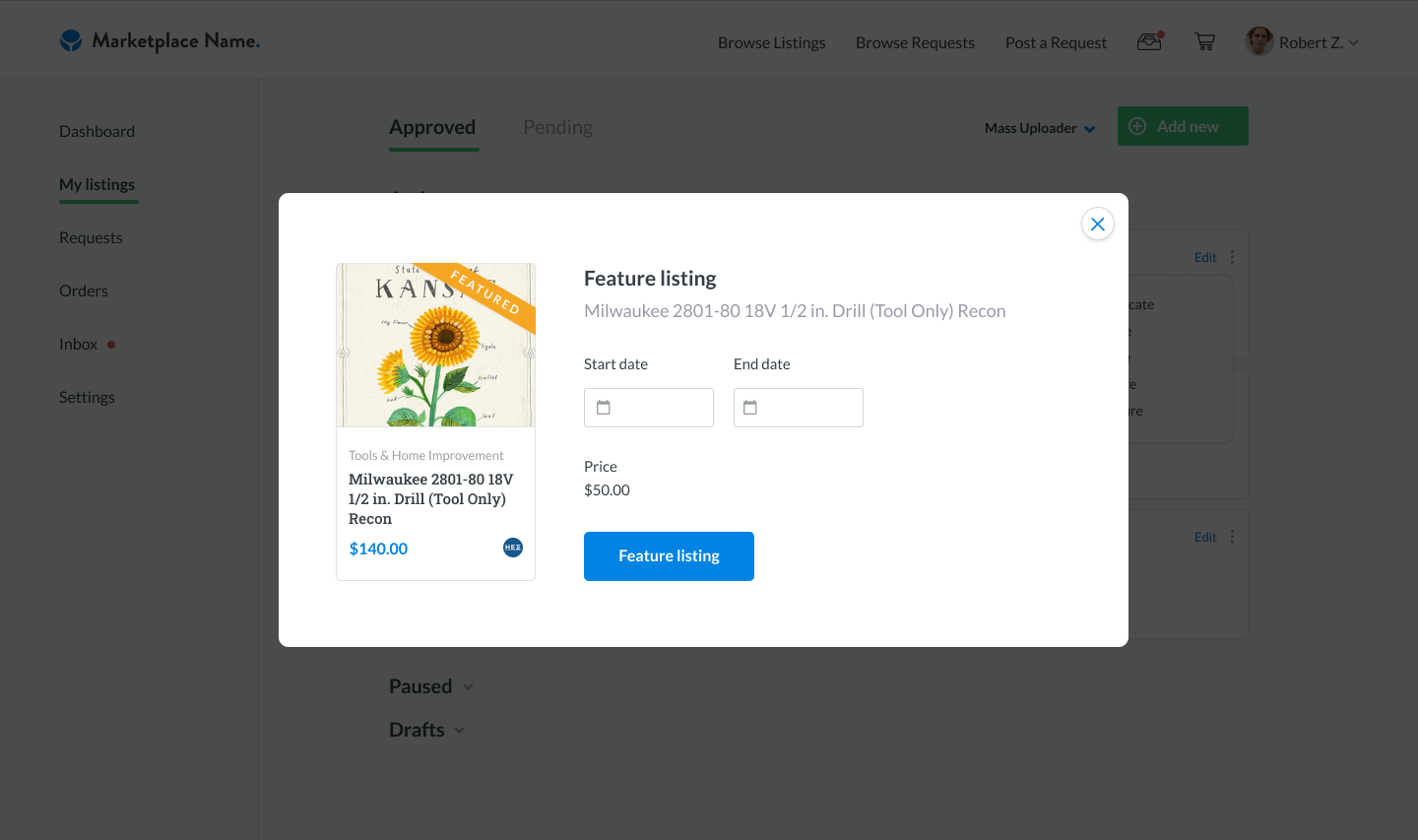 - Seller can unfeature their listing at any time by selecting "Unfeature" from listing menu options - Confirmation pop-up will ask to confirm they want to unfeature.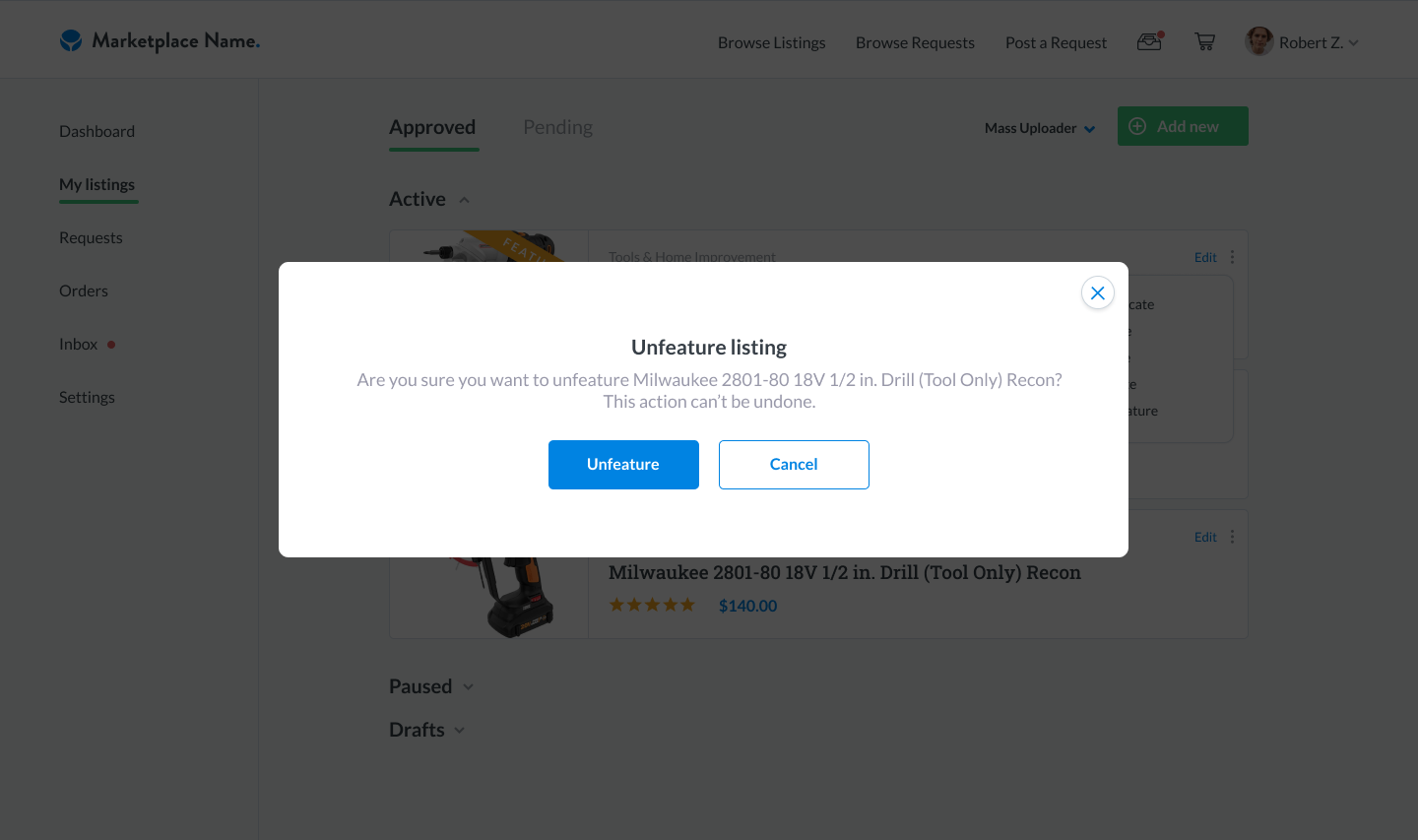 - Seller will not receive a refund if they unfeature before selected end date.